Singapore Retailers Association (SRA) was originally founded as the Singapore Retail Merchants Association by 10 leading retailers in 1977. It is the non-profit independent non-governmental retail trade body in Singapore, and since its inception, SRA has been working on improving retail standards, professionalism and productivity of retailers; representing retailers interests and views; fostering good relations among retailers, as well as offering support for its members through regular industry engagements.
Update
At SRA we seek to:
Enhance the well-being and profitability of SRA Members and the retails sector
Facilitate the creation and maintenance of a shoppers' paradise
Ensure Members remain competitive via informative conference and seminars
Assist Members with business development and regionalisation strategies
Facilitate overseas trade links and business partnerships
Work closely with government, ministries & other authorities in national retail related projects.
Negotiate attractive rates for Members on useful services.
Provide training for retail staff
Develop and promote retail as an attractive career
Orgainse Singapore's annual GREAT SINGAPORE SALE!!
Provide research and statistical analyses for members to benchmark performance.
Offer the latest information via our newsletter "SRA NEWS"
SRA's Vision, Mission and Values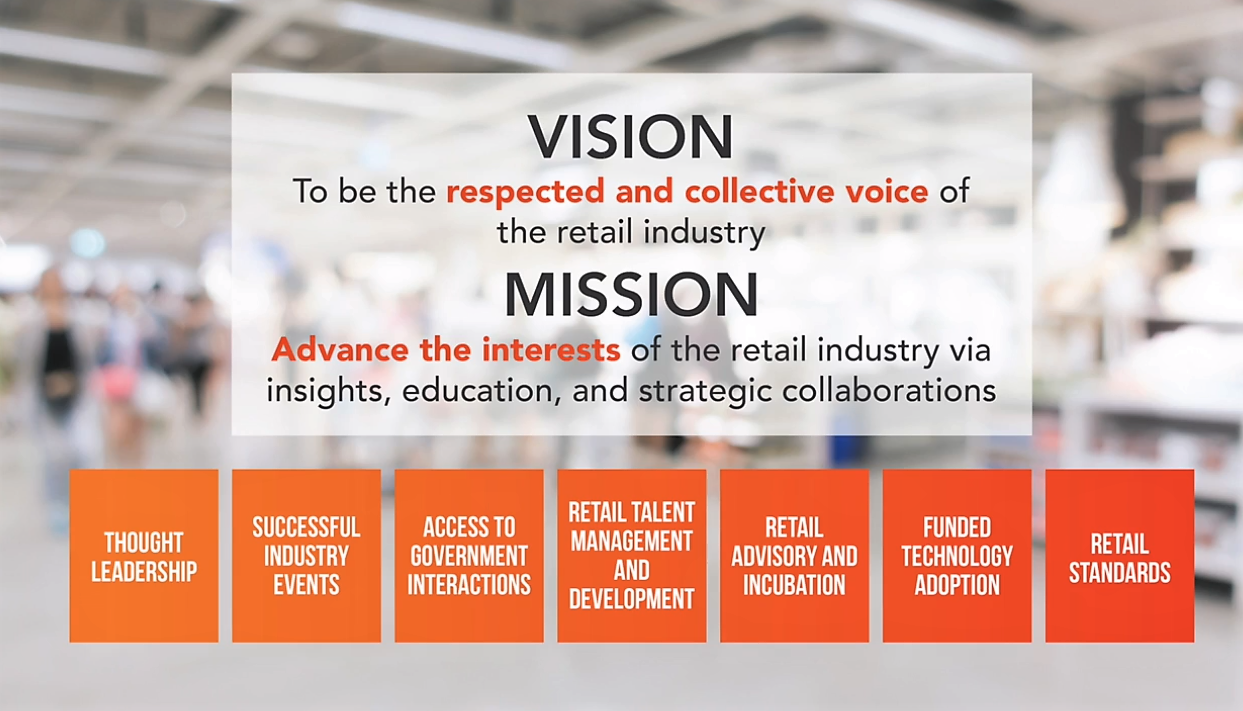 Benefits
Over the years, membership has grown, together with the influence of the Association. The quality and quantity of the services the Association offers its members have also grown dramatically. The following are just some of the benefits your company will enjoy as a member of the SRA:
Listing of your company (with hyperlink) on the SRA website www.retail.org.sg
Getting exclusive free invites to member only events & workshops worth more than S$1000 pa.
Gaining insights on new government schemes, grants, technologies and initiatives to help you.
Having a platform where your opinions & views are heard and represented.
Driving your topline & raise your brand profiles via SRA industry events (GSS, SGW, SRA Golf etc..)
Exchanging ideas & learn from fellow key industry players & leaders.
Getting regular insights on latest trends & developments in retail (Newsletters, Conferences etc..)
Building a valuable network of contacts & upgrade your capabilities.
Enjoying attractive group discounts & savings on third party services.